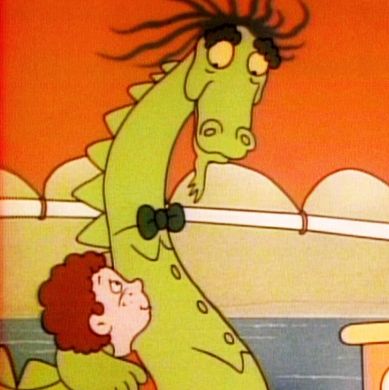 From boyhood pet to global restaurateur.
Photo: Yarrow/Muller-My Company
Peter, Paul, and Mary's Puff — the pet dragon beloved by kids and stoners alike — is about to have his own themed restaurant chain. Steven Schussler, the man who gave the world the Rainforest Café, says that after negotiating with Peter Yarrow and "Puff" songwriter Lenny Lipton for two years, both sides have finally agreed to a deal that gives Schussler the rights to "a global network of magical restaurants bearing the name 'Puff, the Magic Dragon.'"
In true Rainforest Café fashion, each restaurant will have a gift store with merchandise. That's about the only detail out, though, so here are a few guesses at what to expect: décor that will undoubtedly involve plastic plants, walls adorned with a terrifying posse of animatronic singing Puffs, and things that live by the sea.
[PRWeb]