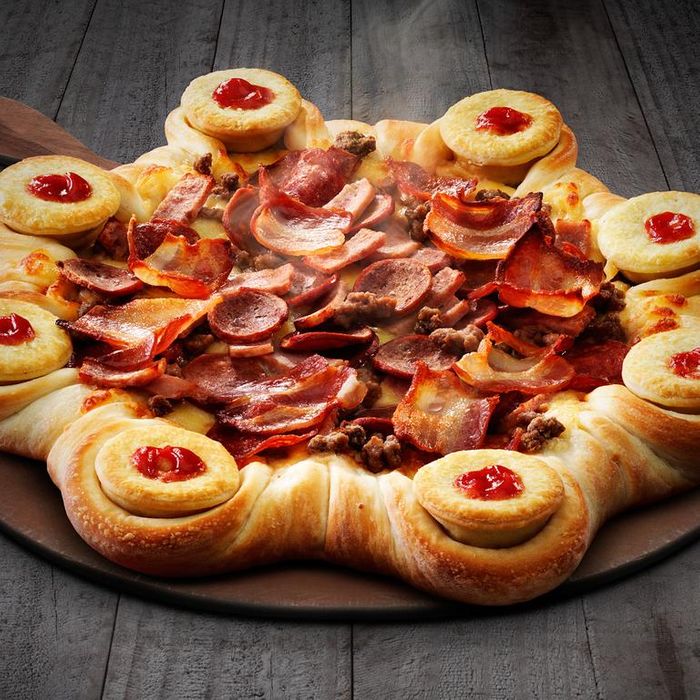 These look about ready to hatch.
Over in Australia, Pizza Hut says that it's had a "lovechild" with the country's famed meat-pie-maker, Four'N Twenty, producing this concoction pictured here. It's a pizza "stuffed" with eight meat pies.
This is what actually arrives in the box — the ketchup adornment is apparently DIY:
This horrifying new item has provided ample opportunity for puns, but the brands themselves prefer the fooling-around angle. Four'N Twenty and Pizza Hut Australia are officially in a "complicated" relationship on Facebook, and there's been some Twitter flirtation. Brands gone wild!