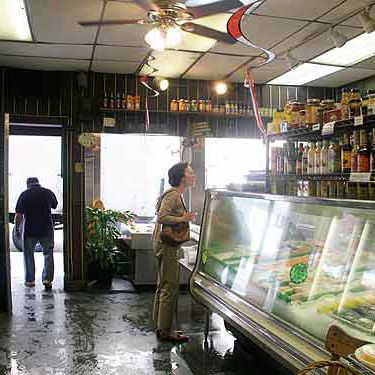 It's one of New York's oldest fish markets.
Photo: Shanna Ravindra
It looks like New York has lost yet another beloved historic place: According to tips received by Vanishing New York's Jeremiah Moss, family owned Pisacane, a wholesale and retail fish monger, will shutter tomorrow. It seems that Pisacane has succumbed to the costs of utility bills and property taxes — or, more or less, the increasingly untenable reality of running a neighborhood-oriented place in this city.
Pisacane, which Moss estimates at 160 years old, is among the oldest of the city's fish markets — predated by perhaps none other than the almost 200-year-old Fulton Fish Market. The store maintained a great reputation, catering to a loyal clientele and selling a surprisingly varied selection of raw and prepared foods. The business has moved once before, though, so perhaps it can relocate to more affordable pastures.