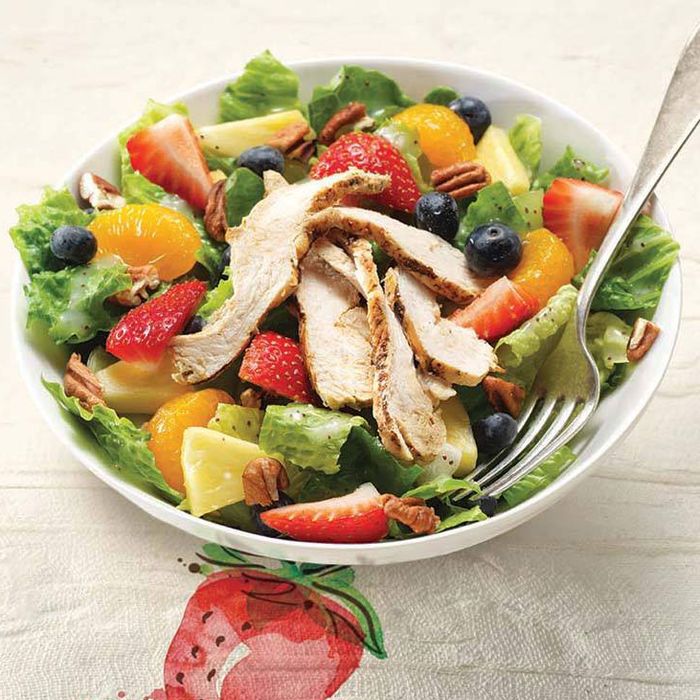 No more six-syllable lab ingredients.
Photo: Francine Zaslow/Courtesy of Panera
Panera Bread jumps on the ingredient-cleanup train today with an announcement that it's removing a long list of artificial sweeteners, preservatives, flavorings, and other generally unpronounceable additives from its food. The company broadly teased upcoming menu changes last summer, but this plan dives into the specifics.
Executives analyzed the menu and apparently didn't like 160 of the 460 ingredients they found — which will get "reformulated." Online, the chain has publicly posted what it calls "The No No List": about 75 banned additives, including high fructose corn syrup, artificial smoke flavor, and saccharin. The purge will be complete by 2016, but just like with Chipotle going GMO-free, the soda fountain will stay exactly as it is.
Eliminating artificial ingredients didn't necessarily simplify the recipes, though. The reformulated Greek-salad dressing, Panera tells The Wall Street Journal, will now have 19 ingredients, compared to the 18 it had back when it contained fake stuff.