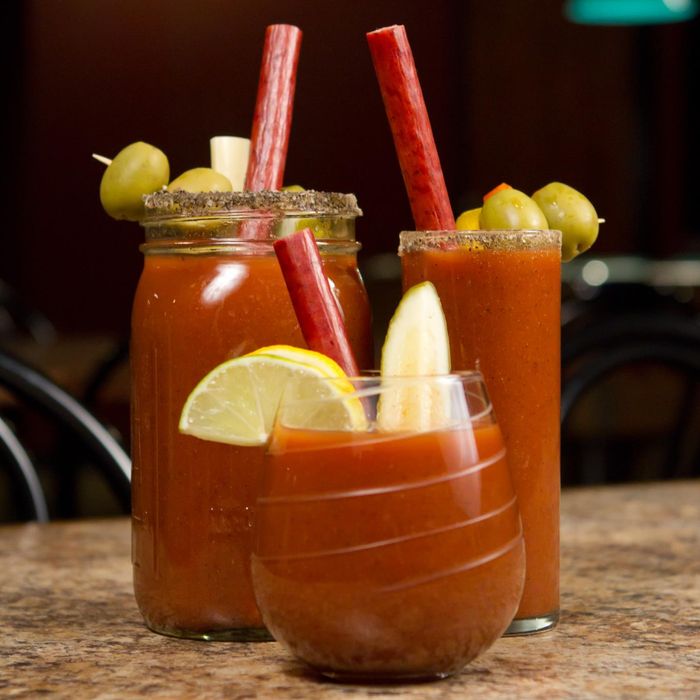 Brunch will never be the same.
Photo: Benny's Original Meat Straws
There was a time when Americans seemed content sipping their beverages through plain straws — maybe with a dash of color — but those days have passed. Now novelty straws are taking the country by storm, and the situation is already spiraling out of control. With the introduction of their chocolate-covered cookie straws last month, Starbucks helped usher in a new age of edible straws, and now it's a full-blown trend, according to WSJ.
Companies like Benny's Original Meat Straws and even a Brazilian restaurant in Saskatoon, Saskatchewan, are pushing edible-straw technology forward by contorting bacon, beef, and other ingredients into tubes. But perhaps it's too much, too quick: What comes after beef and pork straws? Benny Hirko, of Benny's fame, has rightly dismissed the gross-sounding idea of a pickle straw. As the story concludes: "There is, after all, only so much material suitable for a person to suck through."
[WSJ]