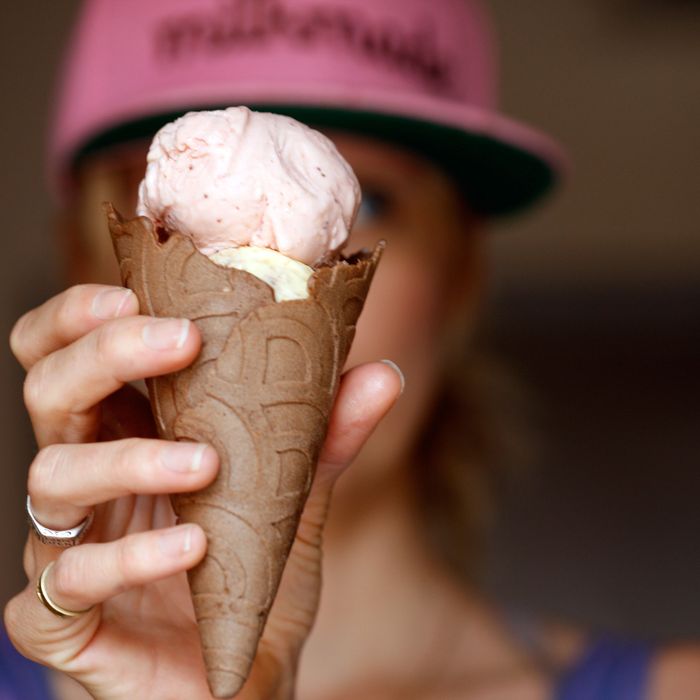 Strawberry Scratchcake and Pretzel in a chocolate Konery cone.
Photo: Melissa Hom
Up until now, MilkMade has operated only as a subscription service, offering members two pints of ice cream per month for $30, in fun flavors like Five Dollar Toast and Coconut Macaroon. But when it moved its production factory to Carroll Gardens, it gained an open space that owner Diana Hardeman has turned into the MilkMade Tasting Room — MilkMade's first-ever brick-and-mortar location.
The New York–based company has earned a cult following for its collaborations with local partners, like Dough and Mast Brothers, and the plan is to always have five signature flavors on offer: Amagansett Sea Salted Caramel, Rock Rock Rockaway Road (marzipan ice cream with Mast Brothers chocolate chips and a marshmallow swirl), Grady's Manhattan (cold-brew-coffee ice cream with a drop of Kings County Distillery's whiskey), Fingerlakes PBnJ (salted Saratoga Peanut Butter Company ice cream with a swirl of seasonal fruit compote), and Chinatown Chocolate (Mast Brothers chocolate ice cream spiked with traditional Chinese spices). There will also be tasting flights available in Konery cones that pair with each flavor — like an orange-zested cone for Grady's Manhattan. The parlor opens on Friday, but take a peek at the offerings in the meantime, and get excited: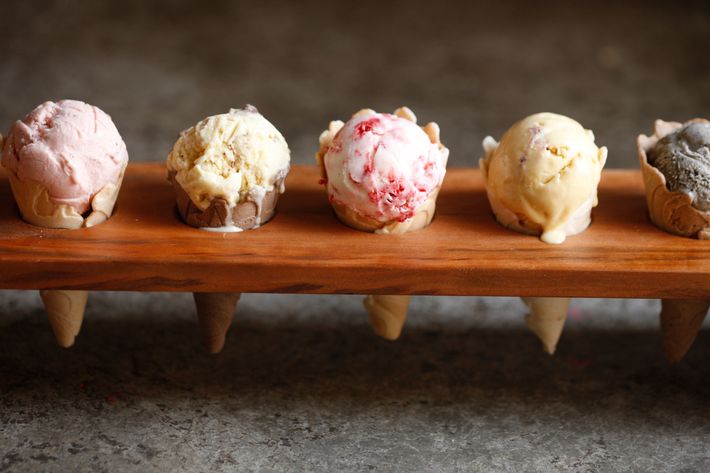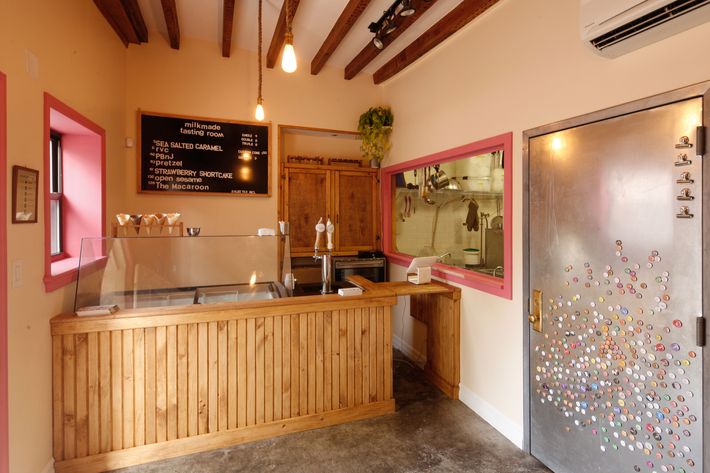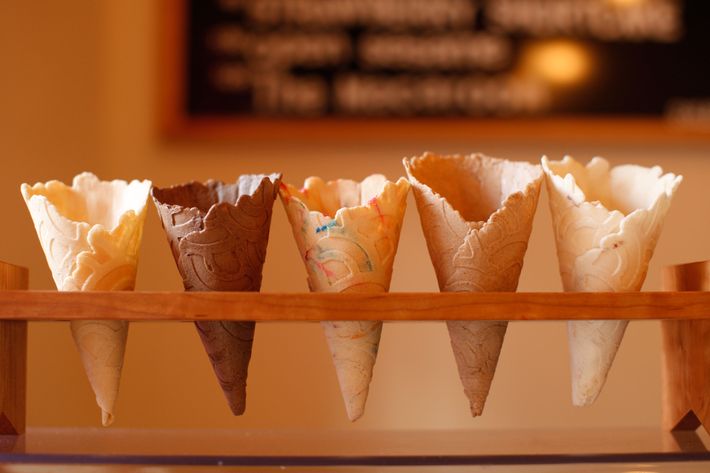 The MilkMade Tasting Room, 204 Sackett St. at Henry St., 347-422-0879.