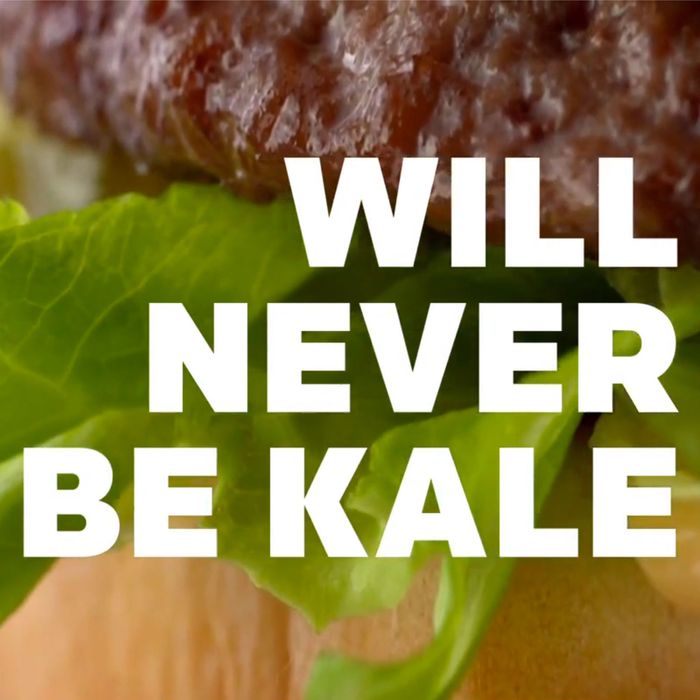 America's most ubiquitous superfood will officially show up at McDonald's stores — the company's first step toward becoming a "modern, progressive burger company." A representative for the chain says that nine restaurants in SoCal will offer a $4 breakfast bowl that includes turkey sausage, egg white, kale, and spinach.
The news confirms earlier reports that kale could make a cameo in a "to-be-named product." But, curiously, the last time McDonald's discussed kale, it poked fun at it: January's Big Mac advertisement made fun of soy, quinoa, and Greek yogurt, then pointed to the sandwich's iceberg and announced, "Nor will that ever be kale." (McDonald's sheepishly tells Fortune these two things were "completely unrelated.")
This is just the beginning: There are now reports that Canadian locations will soon offer salads made with kale, too. The question is: How is the Hamburglar supposed to achieve the perfect dadbod with kale in his diet?
[Reuters]