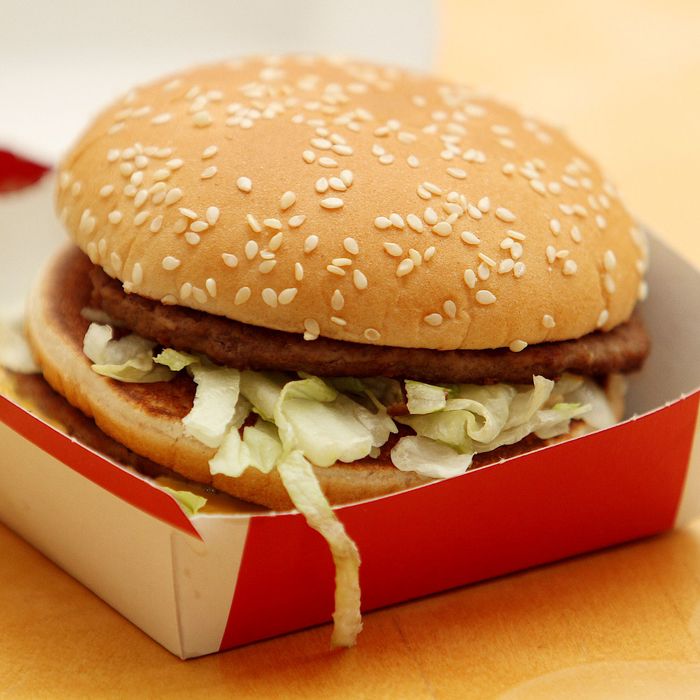 The chain's also promising juicier patties.
Photo: Barcroft Media/Getty Images
The last few years have been tough on the Golden Arches, but after rolling out several initiatives that missed the mark, it looks like McDonald's is focusing on the changes that matter — like toasting its buns for five seconds longer to, they say, ensure that they're hotter and tastier for customers. Funnily enough, getting buns right has been a legitimate problem for the fast-food giant, which once abandoned toasting entirely in the name of efficiency.
Better buns are great news — blackened or cold, a bad one is a serious buzzkill — but this isn't the only change the company is instating. The move is a part of a broader plan to improve the quality of the chain's food by focusing on the details and, according to CEO Steve Easterbook, "recommitting to hotter, tastier food." It sure sounds like a move in the right direction for the struggling chain, which earlier this month announced less inspiring turnaround plans.
[BuzzFeed]