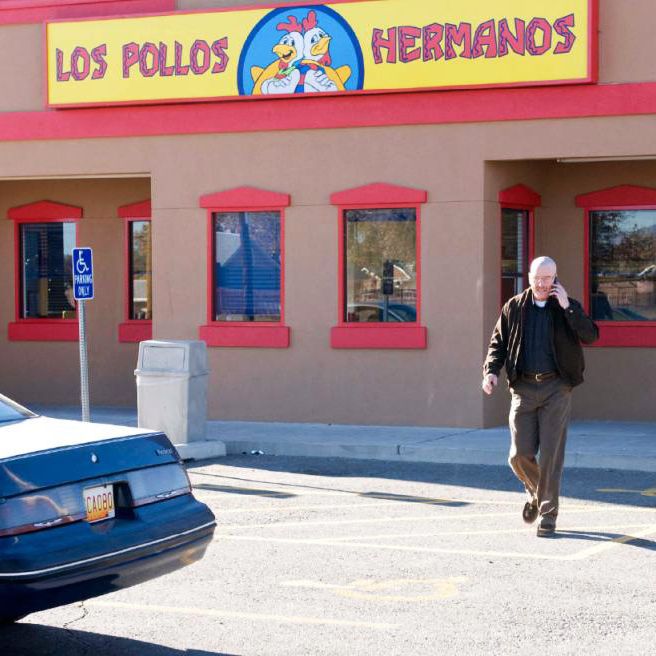 "Is the food to your satisfaction?"
Photo: AMC
Breaking Bad creator Vince Gilligan did a Reddit AMA yesterday and answered a fan's very important question: "Have you ever thought of opening a Los Pollos Hermanos?"
Gilligan's answer, in short: He's one step ahead. He said:
Believe it or not … there is talk of a Pollos Hermanos becoming a real restaurant. This is not an idea that I generated personally. But it's one that's been presented to me, through the good folks at Sony, and the idea came to them from a businessman who has an interest in doing just that … Speaking for myself, I'd love to see that happen!
So would a lot of other people — most of all, those obsessive super-fans Gilligan had to beg to refrain from flinging pizzas onto Walter White's roof. Once an actual Pollos Hermanos opens, they can get the full experience by brooding quietly over a plate of chicken.