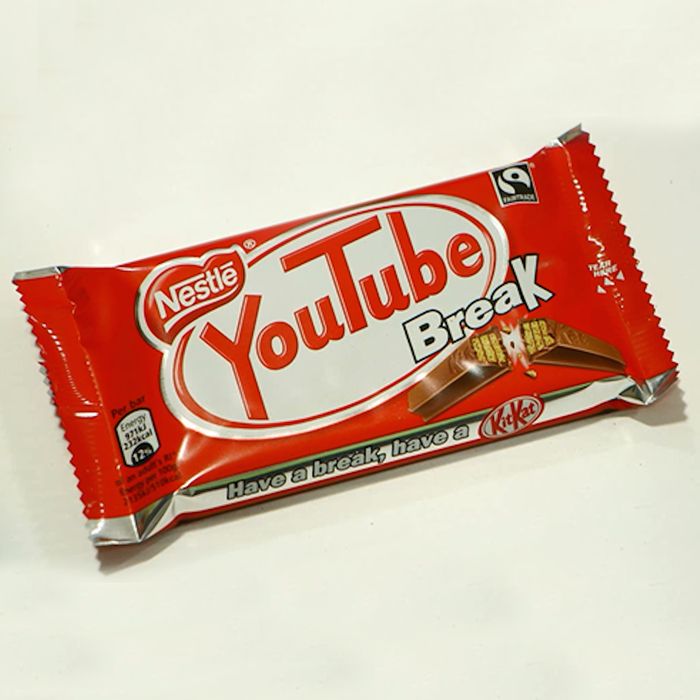 Can you imagine being inside the meeting where this got approved? To celebrate turning 80 years old at the same time YouTube turns 10, Kit Kat is changing its name in the U.K., making its wrappers largely unrecognizable, and trying to make itself a viral-video curator.
Nearly every aspect of this promotion, called "Celebrate the Breakers Break," is confusing. What is a "breakers break," for instance? And when Nestlé says it's putting together a team that curates YouTube's most popular video content every day, does it not know about this? Then there's the added stressor of making people figure out how to do a Google voice search for "YouTube my break" on their phones, when all they want is to eat chocolate.
As Nestlé's confectionery managing director Andrew McIver says, Kit Kit has an "absolutely consistent history" of being in the same wrapper, but now the word "Kit Kat" on 100 million packs is being replaced with phrases like "Me Time Break," "Rainy Day Break," and "Puzzle Break," and 600,000 packs with the limited-edition "YouTube Break." Perhaps for next year's 81st anniversary, Kit Kat should just keep things simple and do a U.S. release of all those awesome Japanese flavors?