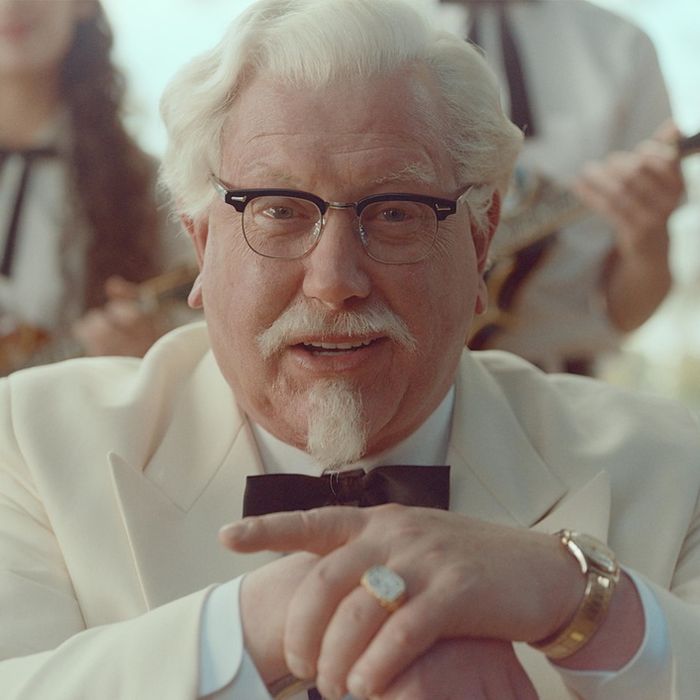 The resemblance is kind of uncanny.
Photo: KFC
KFC has brought back the Colonel, and rather than turn him into a goateed hacker, or whatever the equivalent of McDonald's new Hamburglar might be, the company has hired go-to bearded impersonator Darrell Hammond.
Hammond's Colonel is thoroughly befuddled by modern life ("Nowadays you got your International Space Station, your double-sided tape, your cargo pants — you seen these pants? That's too many pockets"), and he wonders why people seem to be eating less of his chicken these days, a self-effacing and endearing jab.
The campaign actually celebrates the storied founder's eccentricities, right down to the white suit he wore at all times, and the comical mandolin band he played in that was never in style, even back in the day: