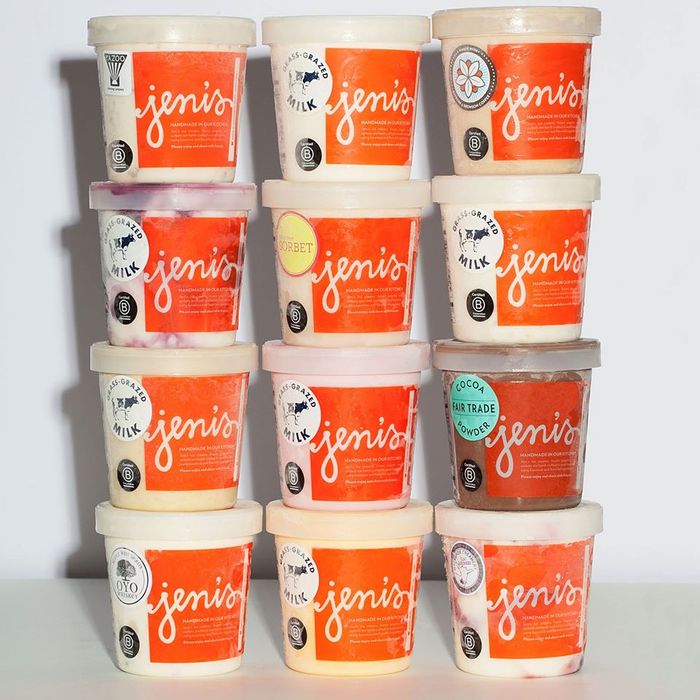 Safer than ever.
Photo: Courtesy of Jeni's Ice Cream
After discovering traces of listeria in just one batch of Dark Chocolate, Jeni's Splendid Ice Cream made the decision to recall every one of its products and shut down all shops — which reportedly cost the small company over $2.5 million. Fortunately, it seems like things are back on track: Jeni's just announced that it's making ice cream again, and that it will reopen stores on Friday, May 22 at 7 p.m.
The company plans to take its time to ease back into production, starting with just a few flavors (among them, Salty Caramel and a brand-new Sun-Popped Corn). "A few weeks ago we made our Roasted Strawberry Buttermilk using Hirsch Fruit Farm strawberries that we had frozen and banked from last summer's harvest — all of that (and much more) is gone," owner Jeni Britton Bauer wrote in her update. "We are starting from nothing. As a result, we won't have strawberries until they are ripe in the field, or Roasted Strawberry Buttermilk ice cream until around mid-summer. But it will be glorious."
And, for the first time ever, Jeni's is working with another dairy — 110-year-old Smith's, also based in Ohio. Smith's uses similar ingredients: Ohio grass-grazed milk and biodynamic organic yogurt. This has surely been a nightmare for Jeni's, but the company has been handled the situation with pure class.
[Jeni's]