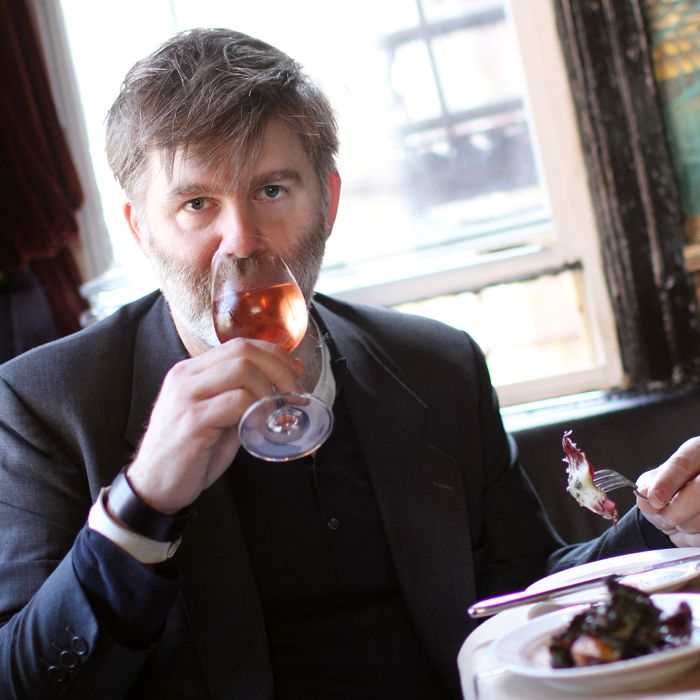 The bar will be in Williamsburg.
Photo: Melissa Hom
Music man (and Grub Diet veteran) James Murphy is turning his well-known love of food and wine into an actual wine bar, which will be called the Four Horsemen. Per the Times, it will open in Williamsburg at 295 Grand next month. This will be the LCD Soundsystem front man's first foray into the hospitality industry, and it seems like he's ready for it: "I need something with really low margins, high risk, brutal hours and which I have no experience at," he says. The focus of the bar, as is the style these days, will be natural wine. To start, the bar will have around 160 selections, eventually upping the list to 350 labels.
For the venture, Murphy will get an assist on the wine front from consultant and friend Justin Chearno and GM Katrina Birchmeier, while Franny's vet Nick Curtola will contribute a menu of "both snacks and larger plates." Surely the cool kids are going to flock to this spot from day one, but it still sounds promising — at least we can be sure the music will be great.
[NYT]