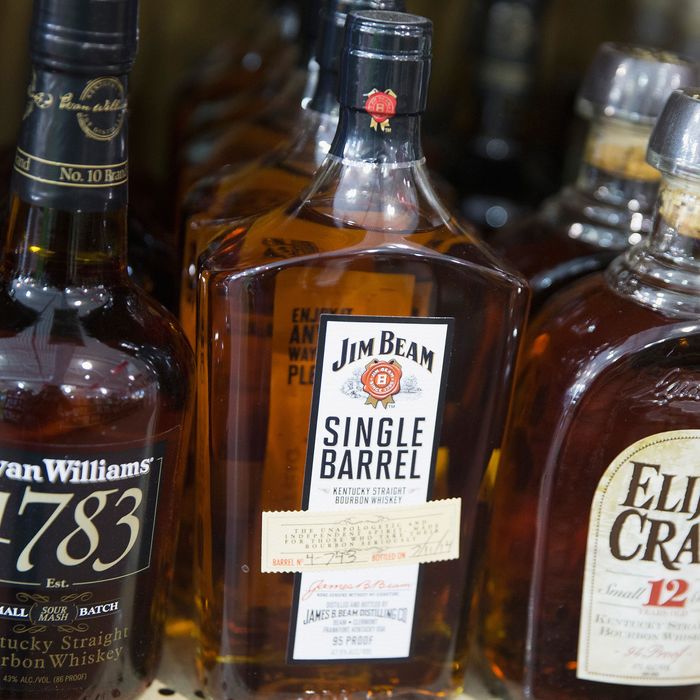 The ticket to a fantastic congressional-approval rating.
Photo: Scott Olson/Getty Images
It's Congress, so really who can say, but two members are doing their damnedest nevertheless.
Yesterday, Indiana Republican Todd Young introduced a bill co-sponsored by Kentucky Democrat John Yarmuth — look, a bipartisan effort! — to pretty drastically reduce the federal tax levied on whiskey, gin, vodka, and other spirits. Most people are vaguely aware there's a tax on booze, but since liquor-makers pay the tax then pass it on to consumers, this duo argues the amount the feds impose on hard liquor in particular is hurting distillers in their booze-producing states.
In fact, states are free to tax a bottle of Jack or Tito's yet again (and all 50 do), resulting in over half the price being from fees and taxes. The federal slice comes to about 21 cents per ounce on spirits (on beer, it's about 10 cents, and on wine, it's about 8 cents). This bill, called the Distillery Innovation and Excise Tax Reform Act, would lower the spirits tax by about 16 cents on the first 100,000 gallons a distillery produces and by about 7 cents after that.
Obviously, the savings for consumers won't turn a cheap Wild Turkey into a bottle of Stagg, but it could cover a greasy hangover cure the next morning.
[WP]