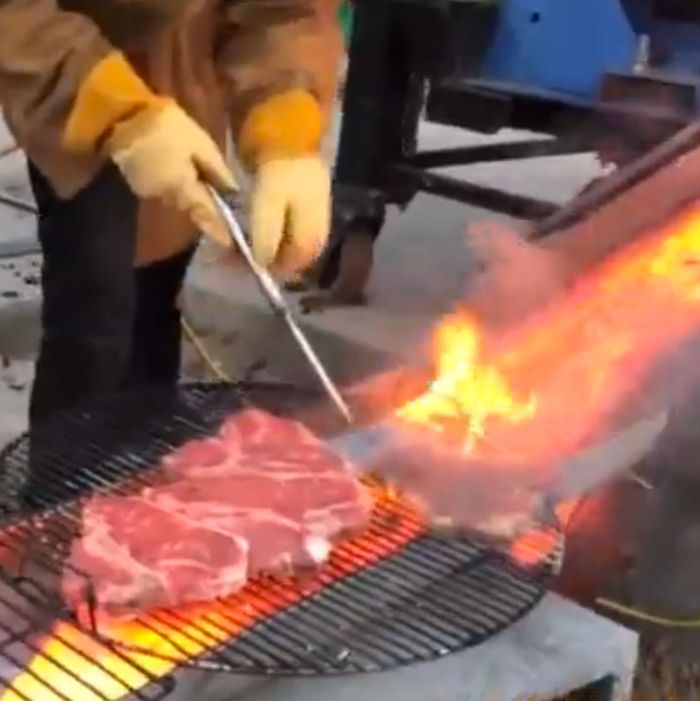 As Memorial Day kicks into gear, you will no doubt be bombarded with a number of cookout primers, all of which will promise to teach you the BEST. WAY. TO. GRILL.
Ignore those primers. Instead, just watch this video from the awesomely named Syracuse University Lava Project, which has recently resurfaced (though the actual grilling appears to have taken place last summer). Regardless of the timeline: This — this right here — is the best way to grill. Set up a rack, let the 1,000-degree lava ooze underneath, and slap those steaks down to cook. Make sure you flip often.
We're going to shove off to set up our own grill, grab some heatproof gloves, and track down a lava chute. Enjoy your long weekend.