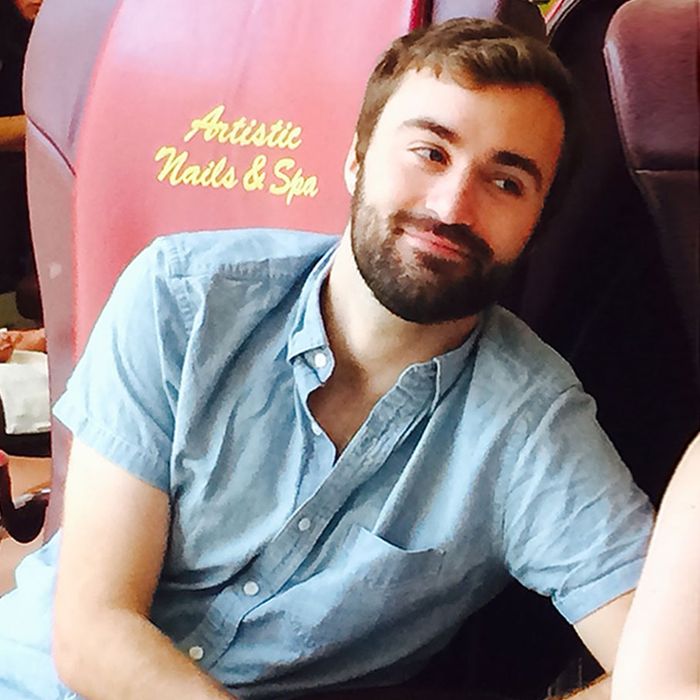 Chris, testing out his new office chair at Grub HQ.
Frequent readers of Grub Street may recognize Chris Crowley's byline: He offered an extremely in-depth look at Dumpling Galaxy's many, many options; explained the best way to eat at Eleven Madison Park without having to bother with reservations; dropped a very learned primer on what to eat at what might be the Bronx's pork-iest restaurant; and got chefs to reveal the lengths they must go in order to make proper salami. And now, we are happy to say that Chris is Grub's new full-time associate editor.
Here's what you need to know about Chris: He grew up in New Haven and has very strong feelings about his local apizza ("Zuppardi's all the way"), he has "an unhealthy obsession" with anchovies and sardines, and he once took an internship in Shanghai just so he could spend a summer eating his way across China. So say hi or, better yet, just follow Chris on Twitter.