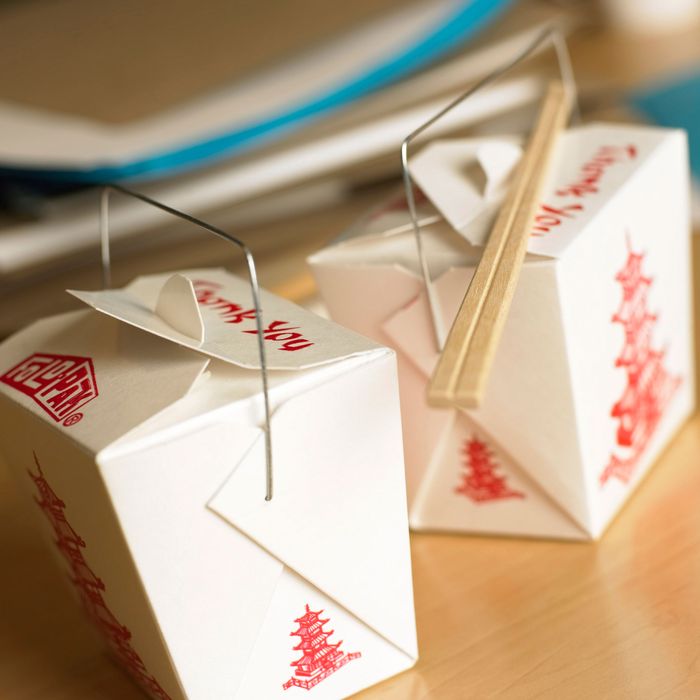 Almost too easy.
Photo: Marnie Burkhart/Corbis
Google is continuing its mission to wine and dine the internet: As of yesterday, there's a new feature that integrates takeout food directly into the search results for a nearby restaurant.
In a Google+ post, the company writes:
Whether you're craving deep dish pizza or pad thai, starting today you can order food from some of your favorite restaurants directly from Google search results.

When you search for a nearby restaurant on your phone, you'll see an option to "Place an order" in the search results. Just tap that, choose the delivery service and you'll be taken to their website to complete the order.

Initially, you'll be able to order via six providers in the US — Seamless, Grubhub, Eat24, Delivery.com, BeyondMenu and MyPizza.com — but we'll be looking to add more in the future.
Here's how it works: Googling a restaurant that partners with one of those delivery services will generate a "place an order" line in the Google info. Just click it, then choose from a list of participating delivery services. What Google gets out of this is, of course, the data. Not only can it now log precisely where, what, and how much someones eats, but it can also know which courier gets selected — and, right now, it's a crowded market.