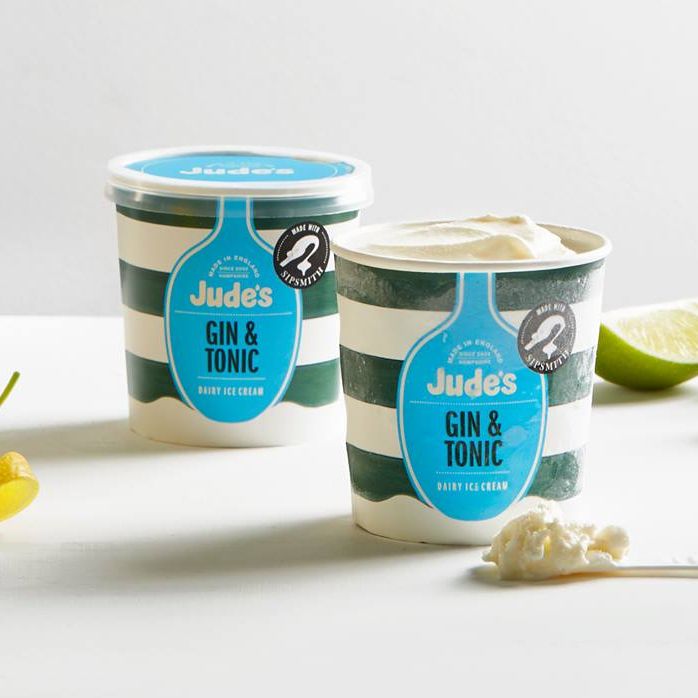 You've been outdone this year, Phrosties.
Photo: Jude's Ice Cream
Ice-cream season is off to a very stressful start this year, so perhaps a hard drink is in order. Better yet: a hard drink that's been frozen into ice cream. For that novelty, there's now this summer-only joint effort between London micro-distillery Sipsmith and British ice-cream company Jude's. The two started with Jude's crème anglaise, then added the botanicals found in Sipsmith's London dry gin (juniper berries, liquorice root, citrus, almonds), along with lemon and a splash of tonic to repurpose a fresh G&T; as a custard-y dessert. It's too bad it's only available across the pond, but hopefully this will inspire others to combine the best parts of summer.