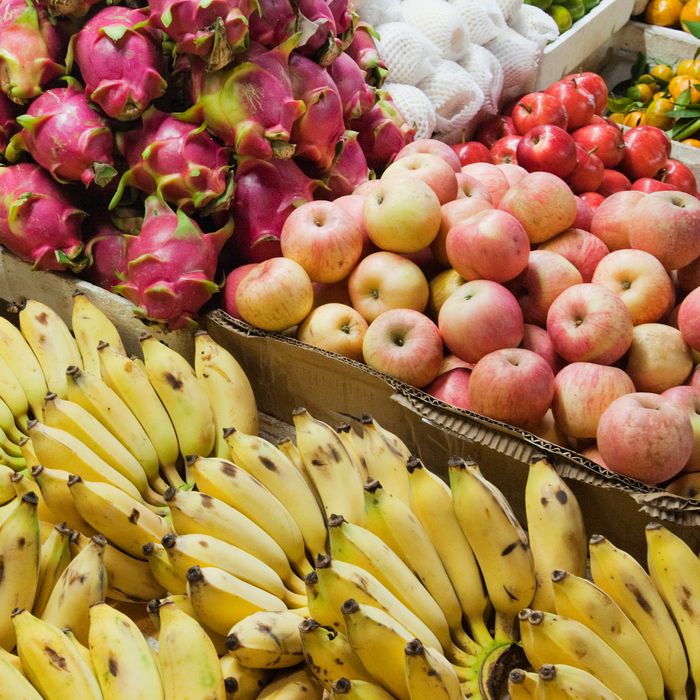 No need to waste.
Photo: Steven Vidler/Corbis
Life just got tough for French freegans: Thanks to a new law passed unanimously by the National Assembly, dumpsters behind grocery stores are about to contain infinitely less food, unless the owners want to face hefty fines (up to about $80,000), or even some jail time. The law requires big supermarkets to sign "formal contracts" with food charities by next July, and it bans the apparently common practice of purposefully spoiling unsold food to discourage dumpster-diving.
This push to reuse, rather than throw out, food is reaching something of a high point — most recently in the U.S. with the runaway success of Dan Barber's wastED pop-up at Blue Hill. Last year, Seattle implemented the nation's first penalties for tossing food, meant to go into effect by July 1, but the city ended up delaying them because the mere suggestion of fines has worked "better than expected." About one third of the world's food ends up in the garbage every year, and an American family of four typically throws out over half a ton.
[Guardian]