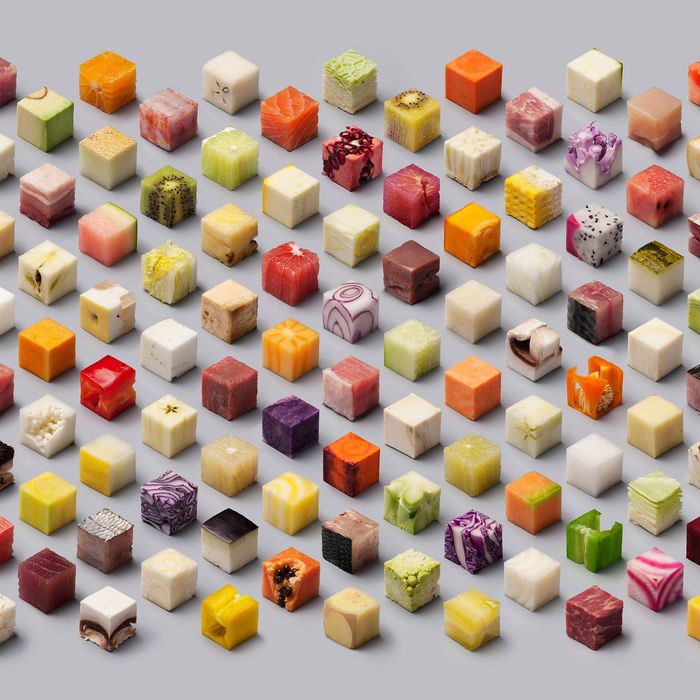 So precise.
Photo: Lernert & Sander
Dutch newspaper De Volkskrant asked artist duo Lernert & Sander to create a spread for a special issue on food, and "Cubes" is what they came up with: a photograph of a geometric grid of 98 2.5-centimeter-by-2.5-centimeter cubes of raw food. People are going bananas online, saying that the image "looks so perfect that it must be CGI'd or digitally manipulated."
Everyone wants to identify all 98 ingredients: Watermelon or guava? Cauliflower or a white cheese of some sort? Reddit has probably a dozen "definitive" keys floating around now, none of which have the same answers. This has led, quite naturally, to demands that the creators do an AMA.
Also, a limited-edition print of the photo can be bought for €500, for those who just want to appreciate the art.