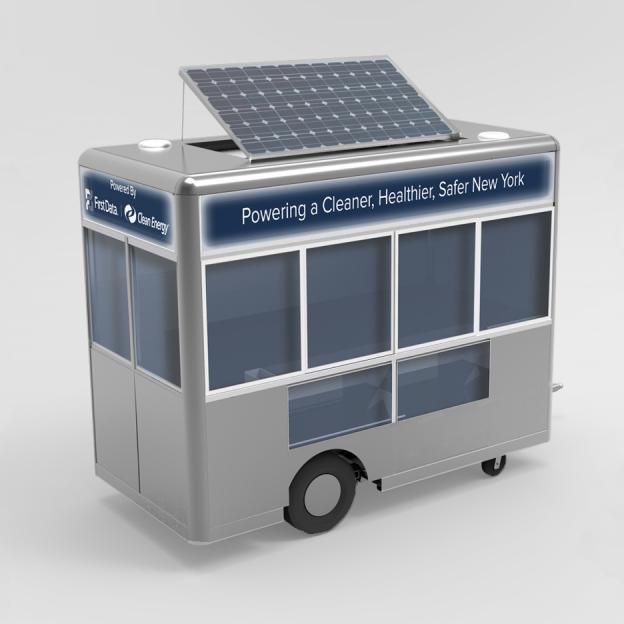 Pimp my food cart.
Photo: Move Systems
It's not going to make that giant pretzel any healthier, but hundreds of New York's street vendors are about to get serious Xzibit-level ecofriendly upgrades to their food carts. Working directly with the City Council, a start-up called MOVE Systems is giving away 500 sleek new carts with solar power, rechargeable batteries, and alternative fuel.
The MRV100 Hybrid, as it's called, is MOVE System's ten-foot-high, five-by-eight-foot cart, and it gives the mobile food box a much-needed upgrade, swapping out the smelly, loud, and sometimes straight-up dangerous propane tanks for a greener option. It can be built out to accommodate different types of cooking.
As surely expected, there's plenty of interest from vendors, who total almost 6,000 citywide. The city says it's reserving 100 of the carts for veterans and disabled vendors. There's no tax dollars at work here, either: The cost of the carts has been covered by donations and private partnerships.
[WSJ]