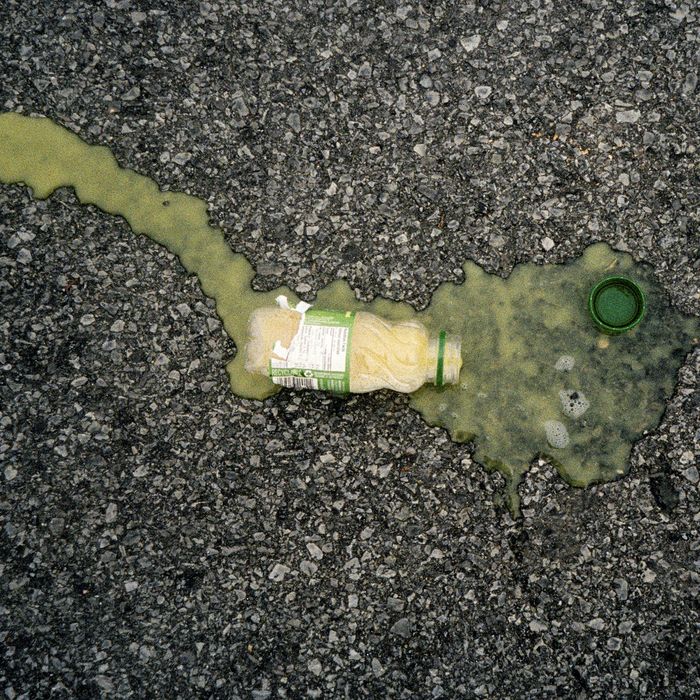 There are casualties everywhere.
Photo: Jonah M/Getty Images
As cold-pressed juice became big business, luring major players like Starbucks and even top investment firms with dreams of turning kale into gold, it was inevitable that things would get ugly. (Just like with frozen yogurt.) The drama began with petty father and son infighting over at Juice Press, where customers do not think twice about paying $18 for a smoothie. Things have escalated since then, and now, a turf war that could engulf the whole East Village cleansing community has erupted at the corner of East 9th Street and First Avenue.
Over there, small-time player BeQu, which claims to use all local ingredients, is calling foul on local coffee-shop chain the Bean for starting to sell cold-pressed juice. The Bean has been peddling coffee since 2003, but it had never sold juice before and, to make things worse, it's selling its juice at lower prices. In the eyes of BeQu's owner, this is a serious slight: Obviously, the Bean's owners would have never thought to start selling juice if it weren't for BeQu, because it's not like juice stores are ubiquitous or anything. With the recent closing of East 10th Street's Juice Press, panic is rampant.
[Awl]