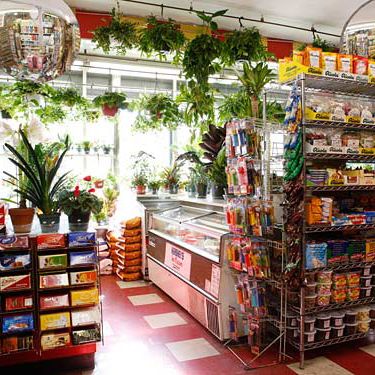 The store, in better days.
Photo: Hannah Whitaker
The unfortunate day has finally arrived: Eagle Provisions has closed. Owners John and Richard Zawisny made the decision to close their sausage-and-beer mecca after putting their building up for sale last summer, when they initially hoped to find investors to keep it afloat. Unable to do so, they made the decision to sell. The store had been in business since 1979, when the duo's father, a Polish immigrant named Szczepan Zawisny, took over the then-40-year-old White Eagle Market. A developer will take over and — wait for it — build apartments.
Yet Eagle Provisions' story is different from the weary tale of gentrification that we've become so accustomed to hearing. For one, they owned their building, which is one of the most surefire ways for an establishment to stay in business. But, apparently that didn't provide the Zawisnys as much security as they would've liked.
Provisions is part of a wave of stores that have fallen prey to different forces. The owners had previously cited the mounting costs of running a business in a city that's become unmanageably expensive, but in a story published today, the Times argues they're part of a recent wave of owners, including those of De Robertis and Manganaro's in Manhattan, who've closed simply because their businesses no longer fit in with neighborhoods' changing demographics. Perhaps that's true of the owners, who were understandably happy to have cashed in. But it's worth noting that the Eagle Provisions store stocked over 2,500 craft beers from around the world, which hardly seems out of place in today's Brooklyn.
[Vanishing NY, NYT, ]