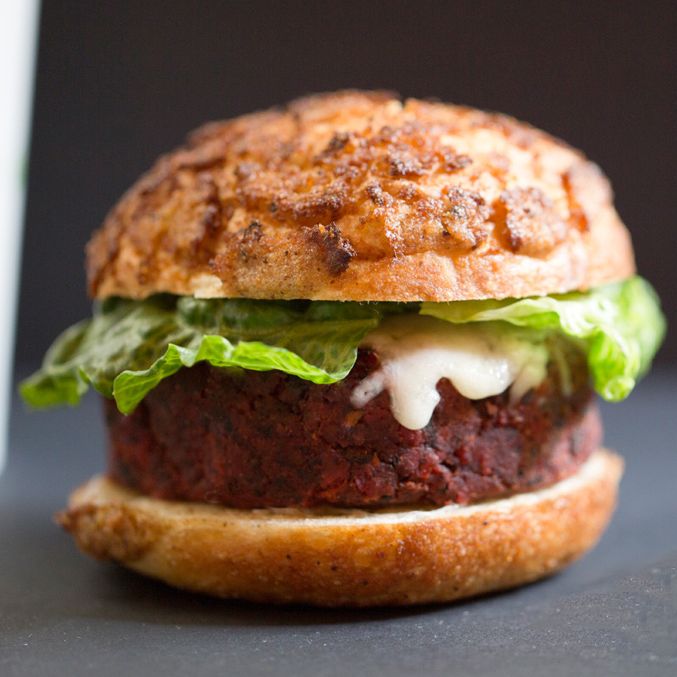 Earning its own cult following.
Photo: Courtesy of Shake Shack
The highlight of wastED, Dan Barber's food-waste-focused pop-up restaurant at Blue Hill, turned out to be a vegetable-pulp-based cheeseburger. It hasn't been available since the pop-up in March, but on Friday, May 29, Shake Shack's Madison Square Park flagship — which just reopened — will sell it to the masses.
This $8.95 version of Barber's veggie burger is slightly different from the one served at wastED: While the patty is still comprised of smashed leftover vegetable pulp from a cold-pressed juice operation, the toppings include green-leaf lettuce, melted cheese from Jasper Hill cheese trimmings, bruised beet ketchup, honey-mustard mayo, and a repurposed bread bun that incorporates stale rye bread. Only 500 burgers will be available on Friday, on a first-come, first-serve basis, but hopefully this means Barber is plotting his own fast-casual operation.