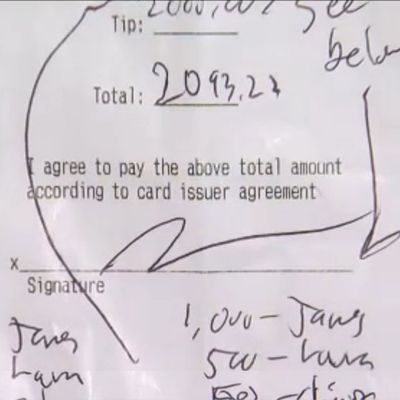 Here's some service-industry recognition Grub can get behind: A regular at a D.C. restaurant called Blue 44 and left a $2,000 tip Monday night on his $93 meal of fried chicken and gumbo. He's rebuffing requests for his name, and he apparently did it for no other reason than why the hell not?
Blue 44 staff tell the local news the guy is known as "a big tipper," but never quite this big.
The customer earmarked the $2,000 like a budget in need of itemizing: $500 to "Laura," the bartender who waited on him; $1,000 to "James," the chef; and $500 to "Christofer," Blue 44's owner. It can get confusing out there in the world of crazy-high tipping, after all. Sometimes, customers who do absolutely nothing even get a share of that hard-earned money.
[WJLA]