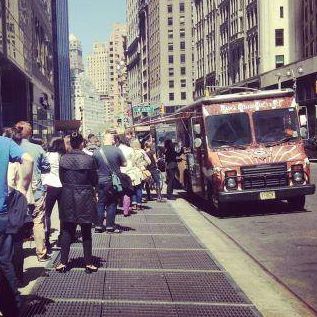 Back from retirement.
Photo: Courtesy of The Cinnamon Snail
New York's beloved vegan food truck closed in February after five years of business, with owner Adam Sobel citing the city's dysfunctional laws. But tomorrow night, in honor of Sobel's cookbook, Street Vegan, he'll speak at Dumbo's powerHouse arena — and resurrect the truck and park it outside from 6 to 9 p.m. If you've been longing for crème-brûlée doughnuts and maple-mustard-tempeh sandwiches, this is your moment.