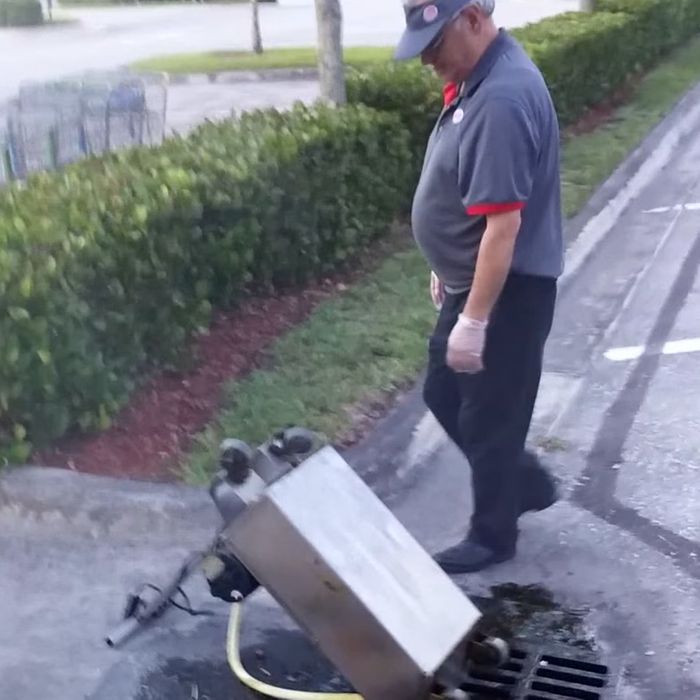 Not good: A Burger King worker got caught fastidiously emptying a big old vat of steaming oil into the parking lot's storm drain.
The man who shot the video, Joseph May, was just driving by this weekend when he noticed what was going on — in broad daylight, no less. He hopped out and started recording the act with his cell phone. "Gentleman right here told by his manager at Burger King to dump this oil into the sewer," May narrates. "Is it all drained, all that nasty fry oil? Yeah, look at that — it's smoking. Do you see that? All that went into the sewer right there, all of that going right back into the ocean."
This is actually a crime in Lake Worth, Florida, where this occurred, and Burger King has fired two people as a result, including the store's general manager, and hired a cleanup crew to do serious damage control.