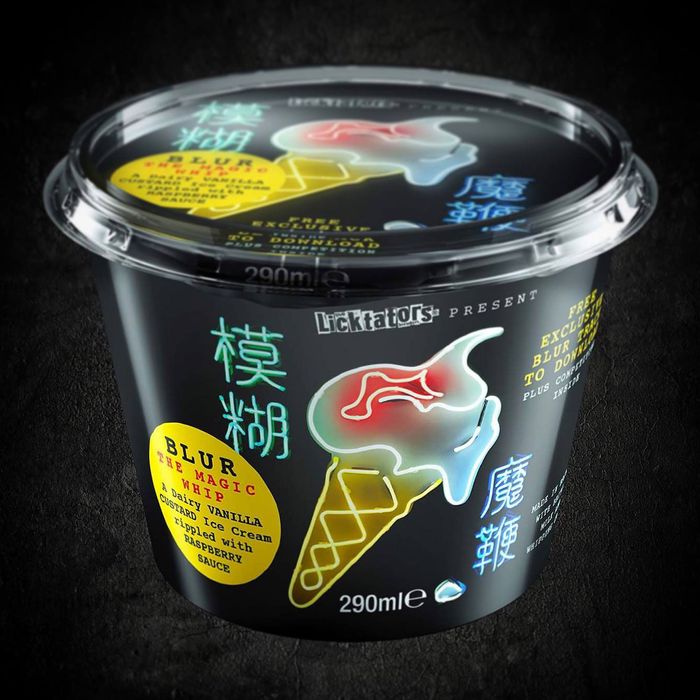 Woo-hoo!
Photo: The Licktators
In hindsight, this was probably inevitable: To mark the release of their new album, The Magic Whip (which features a cone of ice cream on its cover and was promoted with a video featuring a serious ice-cream recipe), Blur has paired up with British ice-cream provocateurs the Licktators to roll out a Blur flavor. The Licktators' last flavor, "Baby Gaga," had the questionable distinction of being made with human breast milk to celebrate the royal baby, but Magic Whip sounds like a simple, definite winner: vanilla custard with raspberry sauce, exactly the combination pictured on the album cover.
Alas, don't rush out to your local Wegmans looking to pick up a few pints. For the time being, the plan is to sell it exclusively at Blur concerts and then at a few London Food Co-ops later in June. If that's an unreasonable hurdle for you, but you still really want to try this, it's probably a good bet the recipe Blur hid in its "Go Out" video will yield a reasonable facsimile.
[AV Club]