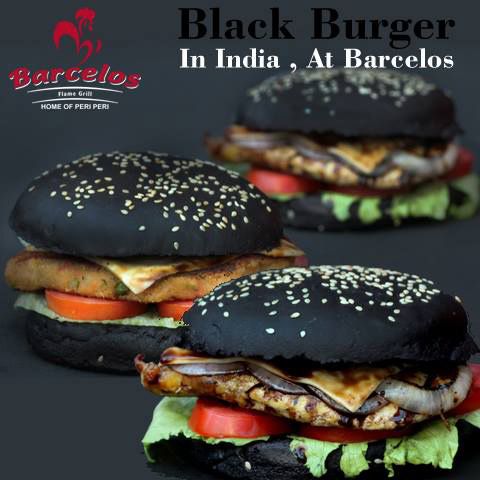 Why?
Photo: BarcelosIndia/Facebook
India these days is slowly, cautiously, warming up to burgers, but is the nation (or anybody else, for that matter) ready for a jet-black version? Barcelos, a chain based in South Africa that has just one Indian location, is the perpetrator, and the sandwich, being in India, comes with either grilled chicken or a veggie patty between the buns.
Clearly, all-black burgers are on the darker side, but something about the artificial dyes this time — "red, yellow, and blue food colors in appropriate proportions," instead of the bamboo charcoal in Burger King's sandwich or the squid ink in McDonald's — makes this one completely matte black.
"Somebody had to introduce it here," a Barcelos India executive said, "and we did it." The sandwich rolls out today.