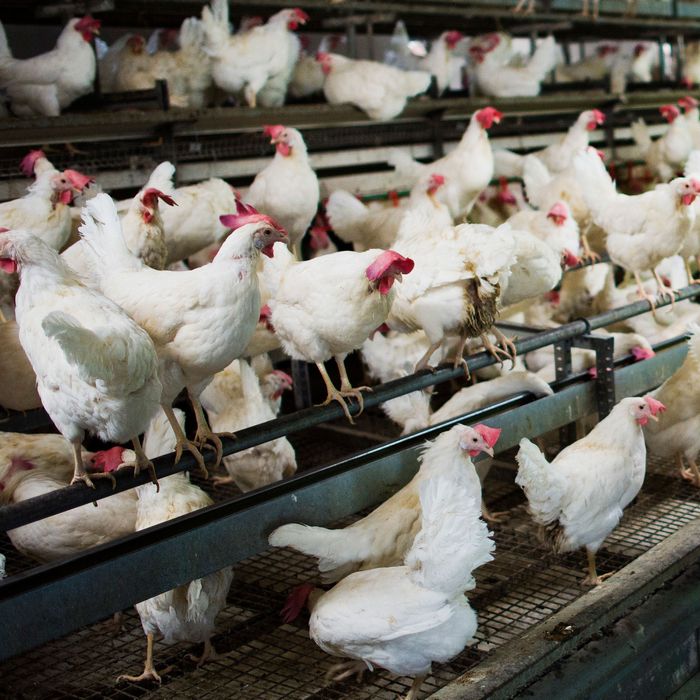 The end of days.
Photo: Sascha Schuermann/Getty Images
It looks all but certain that the bird flu sweeping midwestern egg and turkey farms will rank as the worst America's ever experienced. Five new cases have just popped up in Iowa, and if they're confirmed, the death toll could climb to 20 million birds. One of the devastated farms is Rembrandt Foods, a top egg producer worldwide.
Even more troubling is that experts aren't sure how it's spreading: As Tom Philpott explains over at Mother Jones, the best guess is that it's doing so via wild birds, and the USDA's chief vet speculates that barn vents might be sucking the virus out of the air. Right now, humans can't catch either of the two strains, H5N2 and H5N8, but health officials warn there's hardly a more ideal incubator for mutations than poultry sheds with thousands of birds in close quarters. So, fingers crossed?
Big Poultry's bottom line is already taking a hit, and if the virus makes its way to the southeast, where lots of the broiler farms are located, things could get really ugly.
[NYT, Mother Jones]