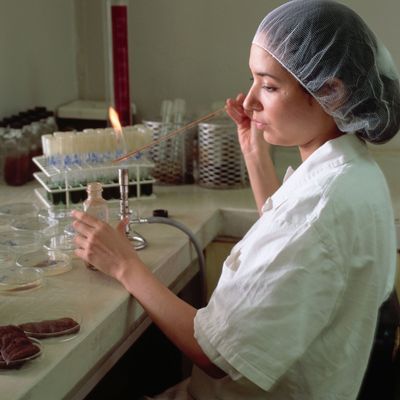 Doing the good work.
Photo: Owen Franken/Corbis
The lack of rigorous standards in the chocolate industry has been a source of complaint, and the Heirloom Cacao Preservation (HCP) will seek to change that. The organization is a partnership between the Fine Chocolate Industry Association and the U.S. Department of Agriculture's Agricultural Research Service, and it'll genetically profile beans to determine their flavor and quality — something never done before. Until now, the industry only used genetics to determine a bean's yield.
For consumers, this will hopefully lead to better chocolate. The focus on quality is welcome in an industry that's largely dominated by a demand for quantity — and there's been no common barometer to determine whether that fair-trade, small-batch chocolate is worth more than its fancy packaging. (Critics have actually argued that a lack of exposure has left Americans unable to identify good chocolate.) It's also a boost for producers of finer chocolates, who will have data to back up their higher prices.
[Newsweek]