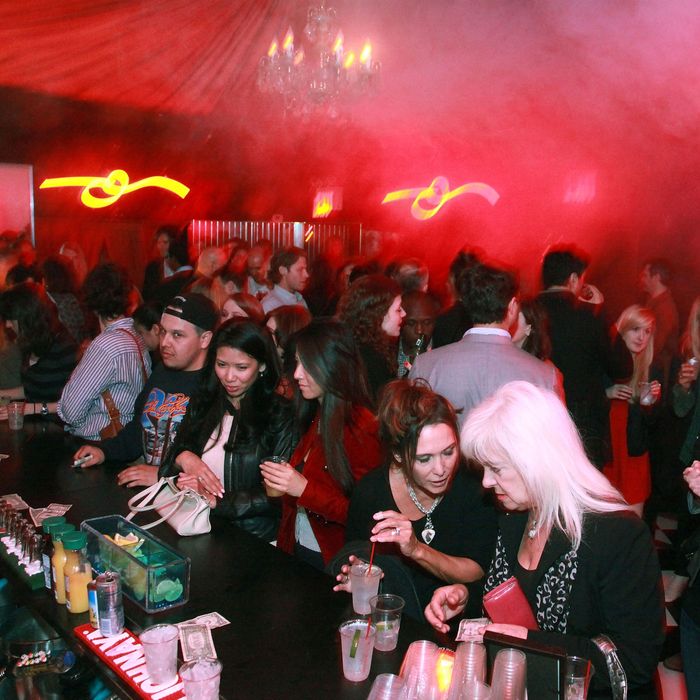 It'll become a luxury condo.
Photo: Astrid Stawiarz/Getty Images
In 2011, Carlos Quirarte and Matt Kliegman opened Westway in the former Westside Gentleman's Club, and brilliantly preserved the gritty, strip-club décor. They ended up attracting all the coolest celebrities and club kids, and, impressively, the nightclub remained popular for years on end. But now, like so many New York stories end, a real-estate developer has purchased the building with plans to turn it into luxury condominiums. As a result, Westway will close on July 1. Kliegman and Quirarte (who also own the Smile) are planning a number of special musical performances and parties, so there's time to say good-bye.