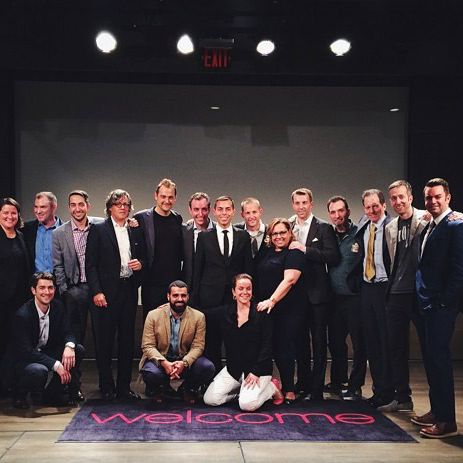 The 2014 gang.
Photo: mattduckor/Twitter
Last year's Welcome Conference gathered leaders in the food world to discuss a simple, important topic: how to make people feel good. On June 15, Eleven Madison Park's Will Guidara and Journee's Anthony Rudolf (the former director of operations at the Thomas Keller Group) will bring the conference back to New York, with a new idea to explore: what it means to be "right" in the hospitality industry.
Speakers include Danny Meyer and Chipotle CEO Steve Ells, and tickets are on sale now for $175. It's not cheap, but the cost does cover breakfast by the NoMad, Sweetgreen salads, Joe's coffee, and an afternoon snack courtesy of Eleven Madison Park.