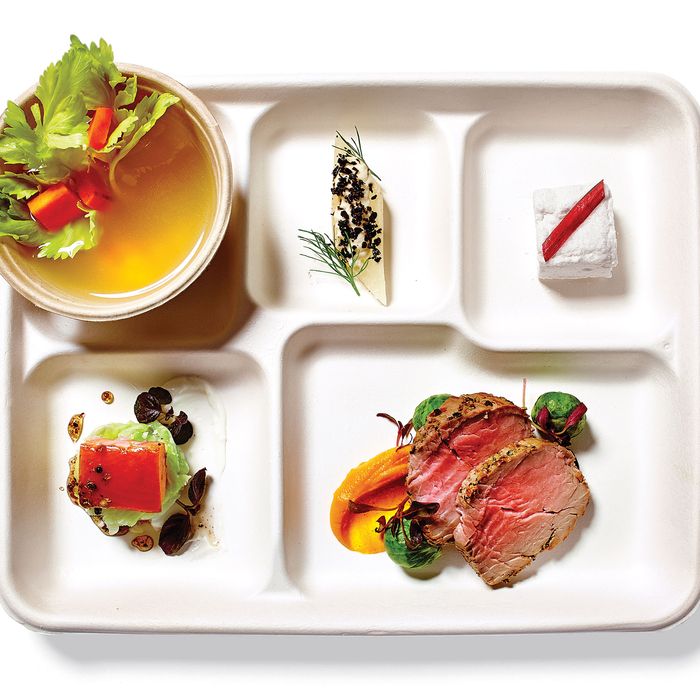 Photo: Bobby Doherty/New York Magazine
Von Kava, Smorgasburg's (and maybe the world's) first white-tablecloth stand-up tasting-menu table, makes its debut this Saturday, and here's what chef Jonathan Kava is cooking up. As mentioned earlier, the table accommodates only eight alfresco fine diners at a time, but you can opt to take the entire five-course meal on a compostable tray and repair to a picnic bench, curb, lawn, water taxi, what have you.
Mouse over or tap the image to read more.
Saturdays and Sundays at Smorgasburg, $15; smorgasburg.com.
Photo: Bobby Doherty/New York Magazine
*A version of this article appears in the April 6, 2015, issue of New York Magazine.