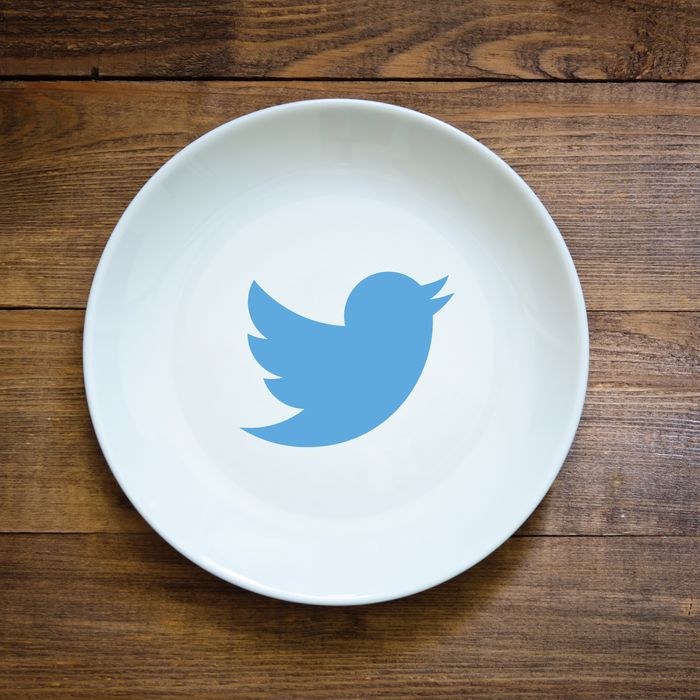 One-stop shop for food twitterings.
Photo: Getty Images, Twitter
Twitter, the social media network where #brands compete to see who can most effectively reappropriate teenage slang, has launched a stand-alone account dedicated purely to food-related tweets, the idea being that it will tap into food culture the way @TwitterSports has been a magnet for sports fans. Twitter's official blog describes @TwitterFood as a dedicated feed for sharing "delicious Tweets" (read: expect plenty of food porn) and "the best conversations from top foodies on Twitter" (from the looks of who @TwitterFood is following, that means plenty of Mario Batali and Alton Brown content). In fact, the account already has Mario Batali doing some sort of interactive-quiz thing called #MarioMysteryMeal today:
The account hasn't really started doing much tweeting yet, though, beyond this initial hello:
To "whet your appetite," however, Twitter put some examples of the kinds of tweets you can expect … on its blog. So,
But also, there will be things like Martha Stewart's infamously bad food porn:
And recipes, apparently:
So maybe there are still a few kinks to work out, but all the same, it's probably worth a follow. You can always mute it later.