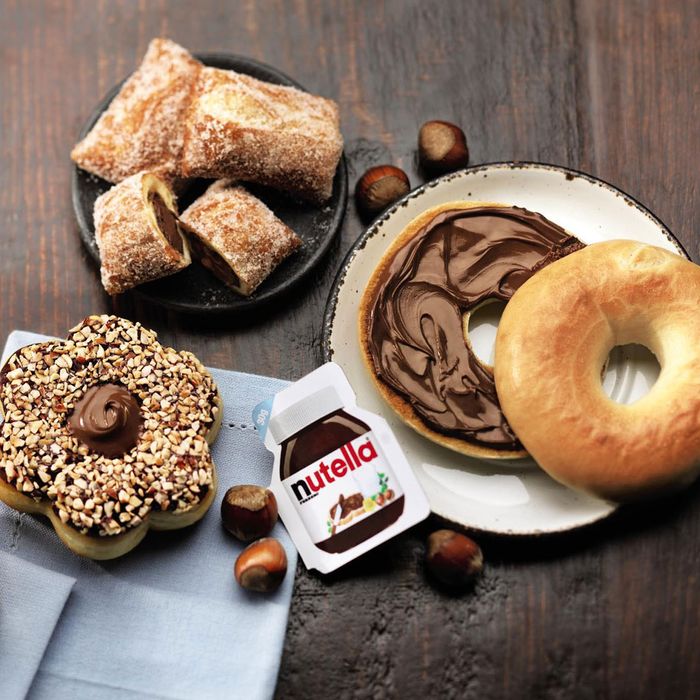 It never stops.
Photo: Groupe CNW/Tim Hortons
It looks like Nutella will continue its food mash-up streak with a new line of Tim Hortons baked goods, bringing the nation closer to the American dream of every food being slathered in Nutella or Sriracha.
The Tim Hortons treats, which include a chocolate-hazelnut doughnut and Nutella pastry pockets, are here just for the summer — May 8 through August 18. Participating stores will also introduce the genius strategy of offering Nutella as a rich, nutty take on the bagel schmear.
[CBC News]