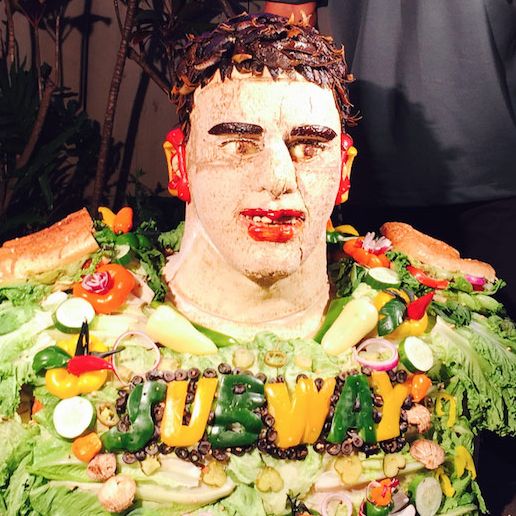 Photo: Darren Rovell/Twitter
Heisman winner Marcus Mariota signed a Subway endorsement deal, and the chain decided to say thanks by using bread and other ingredients to whip up a freaky life-size bust. It looks like an extra from the Raiders of the Lost Ark face-melt scene.
Still, who could resist a nibble off of those bell-pepper ears?