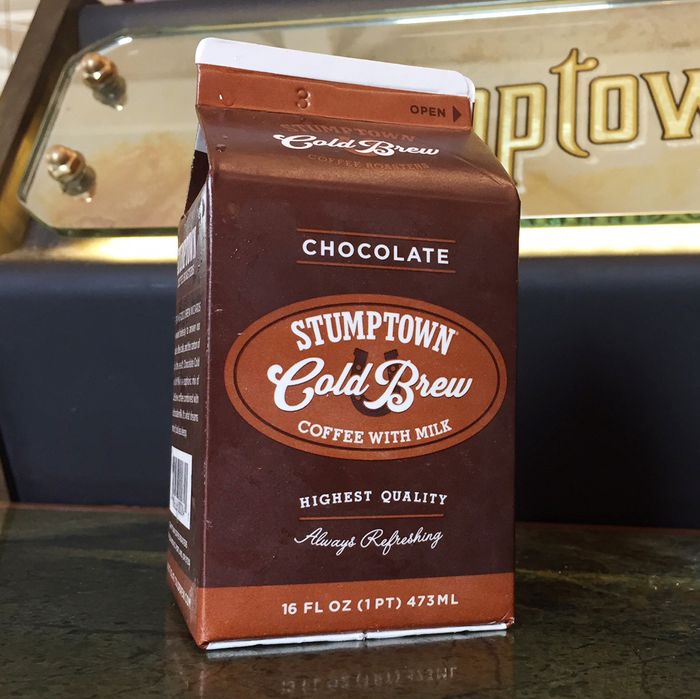 It also includes half-and-half.
Photo: Sierra Tishgart
Stumptown quietly unveiled a new product a few weeks back: a milk carton filled with cold-brew coffee, chocolate, and half-and-half. It's the perfect afternoon pick-me-up — Stumptown brews its coffee without heat for 12 hours, then applies a filtration process to create a smooth, strong drink. The cold brew has notes of chocolate on its own, so when mixed with chocolate and milk — and then pasteurized — it tastes like a rich chocolate milkshake. One pint retails for $4.50, and all Stumptown locations across the country will sell it indefinitely. Grub suggests buying a few cartons to keep in the fridge, for whenever fatigue hits.