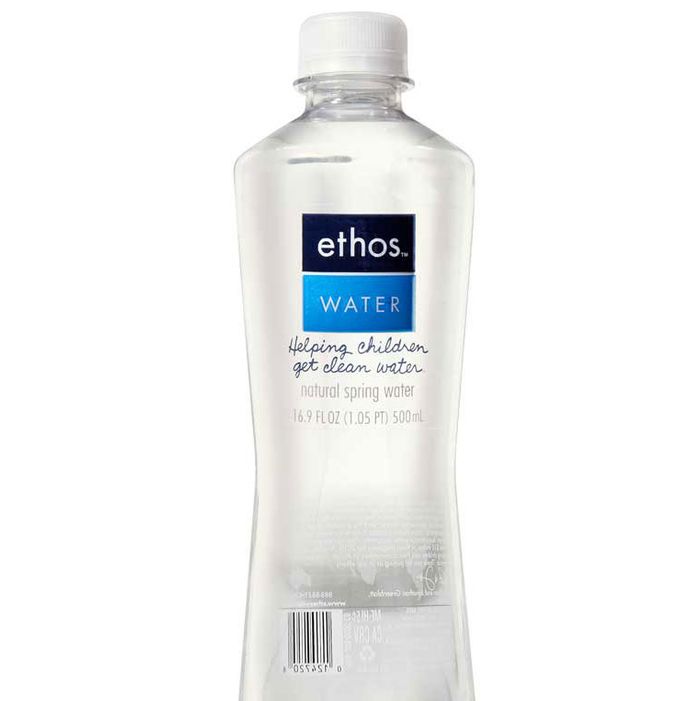 To date, celebrities like Matt Damon and Leo DiCaprio have gotten behind Starbucks' Ethos Water, those bottles in the cold case that are supposedly there to help alleviate the world's water crisis. The funny thing is, a not-insignificant portion of what's inside them is coming straight out of bone-dry California.
Following news that Nestlé bottles water in some of California's driest regions, Mother Jones poked around and discovered Ethos bottles distributed in the western U.S. come from a plant in Merced, an area the government considers in "exceptional drought." Residents there actually started blasting this facility — which is technically owned by Safeway — a while back, but it was news to them too that Starbucks' $1.95 bottles of Ethos get produced here. A nickel from every one of them goes to the Ethos Water Fund, Starbucks' way of providing "water, sanitation and hygiene education programs in water-stressed countries."
How much water the plant uses is confidential, but Starbucks defends the unknown amount the same way Nestlé does: It comes from "a private spring source that is not used for municipal water for any communities." This doesn't mollify critics, though. They argue it still depletes the groundwater, hurts nearby agriculture, and could even have long-lasting ecological consequences — effects that sort of amount to a cruel irony for Ethos.