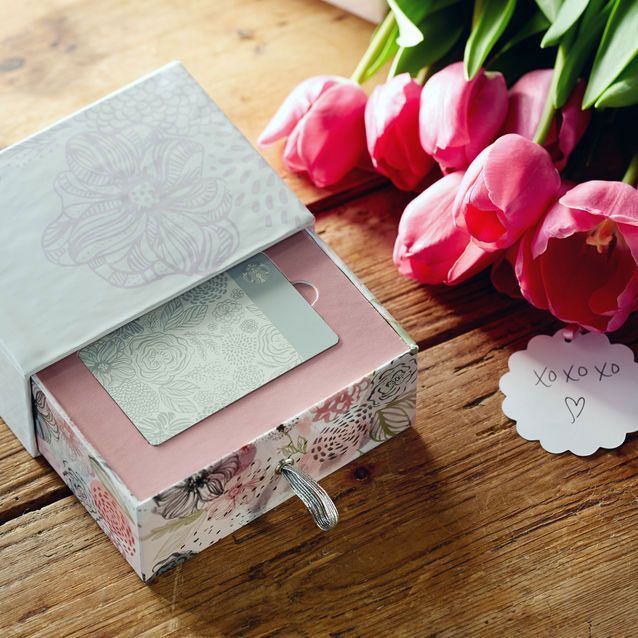 Fantastic news for Starbucks diehards whose moms preach the mantra "It's the thought that counts": This year, for $200, Mom can get a first-of-its-kind Limited-Edition Mother's Day Premium Starbucks Card that comes in a "beautiful" matching box but only entitles her to four iced tiramisu lattes, or whatever else she can buy for exactly $50.
Past exorbitantly priced Starbucks gift cards have typically been preloaded with a lot more money, contained a precious metal, and sold out in mere seconds. Alas, this one has just 50 bucks and no precious metals. Here's how the Starbucks Store describes the card:
Offered for the first time ever, this Mother's Day Starbucks Card makes an elegant gift with its laser-etched floral details and satin ceramic finish. It comes pre-loaded with $50 on the Card and packaged in a beautiful gift box with matching design.
"It's more than a gift card," the description adds. It also hasn't sold out yet. Fifteen-hundred of the cards have been for sale since last week, and, as of right now, the website is still selling them.
[Starbucks Store via CNN]