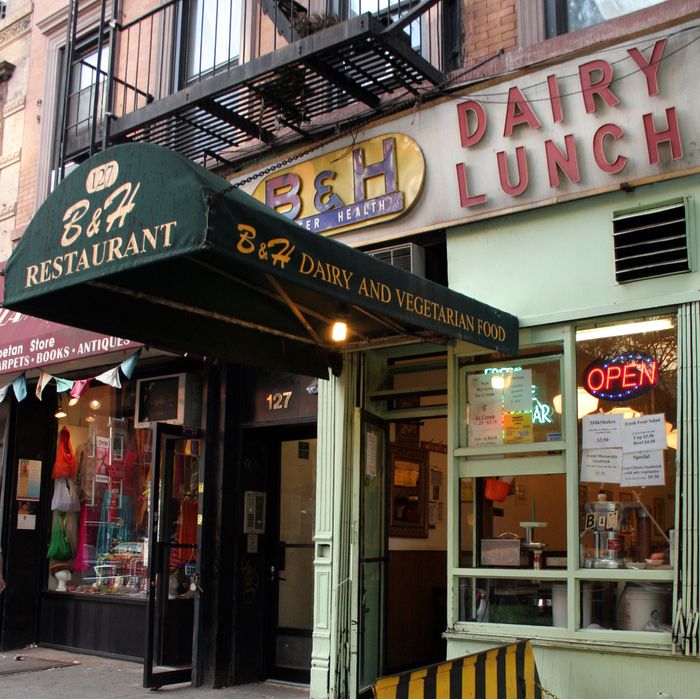 B&H Dairy should reopen any day now.
Photo: Youngna Park
Jeremiah Moss (of Jeremiah's Vanishing New York) doesn't just report on the closings of beloved establishments — he also tries to protect them. As part of his #SaveNYC grassroots campaign, Moss is organizing a gathering along the part of Second Avenue impacted by the gas explosion.
This Saturday's crawl begins at Gem Spa (egg creams and magazines!), and will continue at Himalayan Vision, B&H; Dairy (assuming it can reopen in time), Paul's Da Burger Joint, Taqueria Diana, and several other places. It's a nice way to meet new people while speeding up the cash flow at these true neighborhood spots.