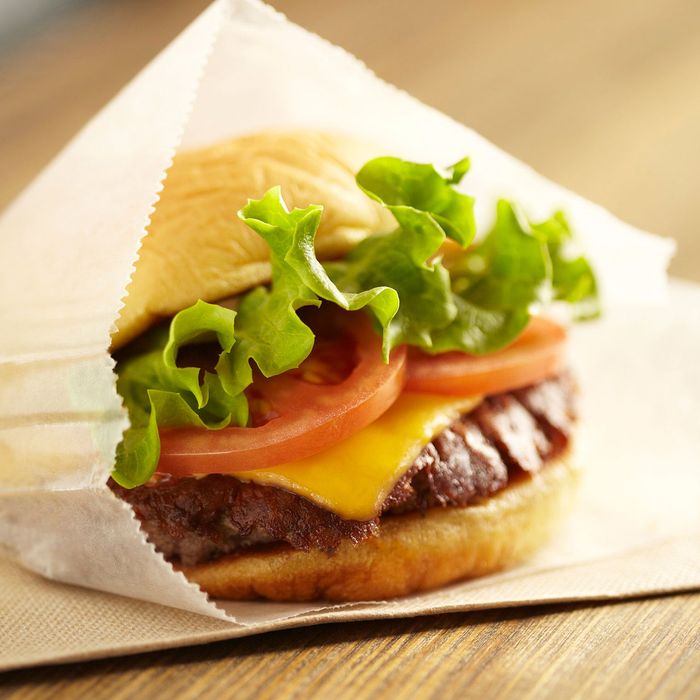 Coming to West Hollywood.
Photo: Courtesy of Shake Shack
Not a week goes by that Grub doesn't hear something new and exciting about Danny Meyer — who just made Time's list of "100 Most Influential People." The latest news is that he's opening a Shake Shack in Los Angeles, at the corner of Santa Monica Boulevard and West Knoll Drive. It's scheduled to debut in 2016, and the West Hollywood location will include an outdoor patio and a parking lot. This means, for the first time ever, Californians can compare Shake Shack and In-N-Out burgers side-by-side, and settle the long-standing coastal debate.