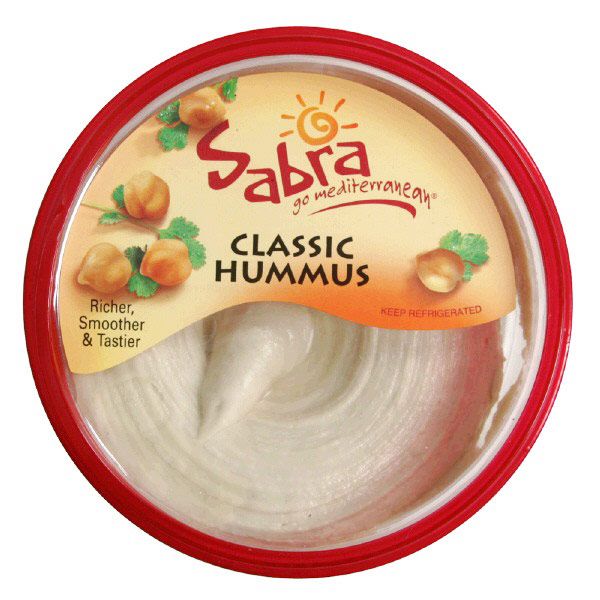 Check before you eat.
Photo: Courtesy of Sabra
Add hummus to the list of possibly tainted foods: Authorities in Michigan say a routine sample collected from a case of Sabra's popular chickpea dip at Kroger came back positive for Listeria monocytogenes, a harmful bacteria that's really having a banner year so far.
No one has gotten sick yet, but the company has issued a voluntary nationwide recall for 30,000 cases. Right now, the callback is limited to five products — four sizes of the classic variety (10-ounce, 30-ounce, 32-ounce without garnish, and the 17-ounce six-pack) and the 23.5-ounce classic/garlic dual pack. Sabra has listed the affected SKUs; if one matches the number on the case's top, customers are encouraged to return it for a refund, or just toss it in the trash.