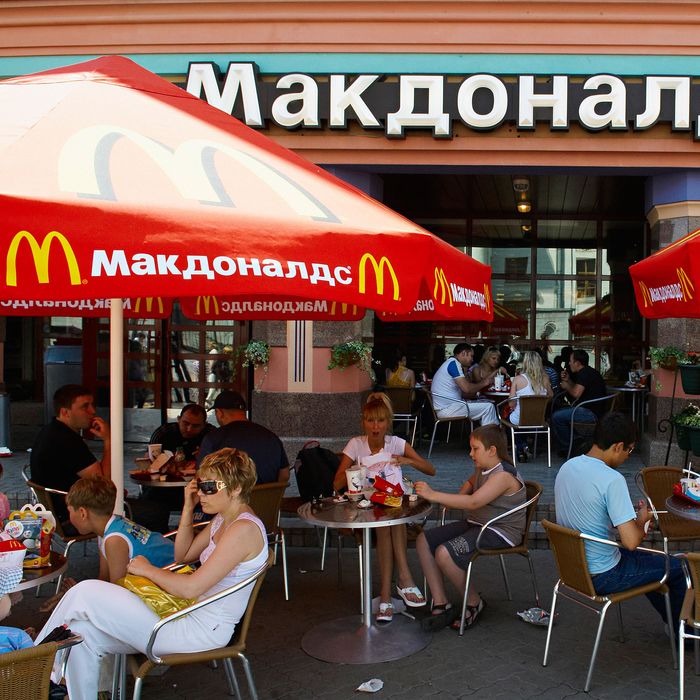 The face of Western fast-food aggression.
Photo: Morandi Bruno/Hemis/Corbis
Russia has hatched a new half-baked plot to destroy McDonald's: This time, the scheme isn't boarding up locations or trying to ban menu items. Instead, Vladimir Putin has asked the Russian government to study a proposal for a "patriotic" rival, called Eat at Home!
The new chain of 41 cafés and 91 food stands around the greater Moscow area would require $18 million (about 1 billion rubles), but the two men behind it, Oscar-winning filmmaker Nikita Mikhalkov and his brother Andrei Konchalovsky, assure Putin it would pay for itself in exactly 4.8 years. To appeal to Russian citizens, 30 to 40 percent of the food would be sourced regionally — but after Putin's ban of many foreign food imports, there's also little choice.
[Reuters]