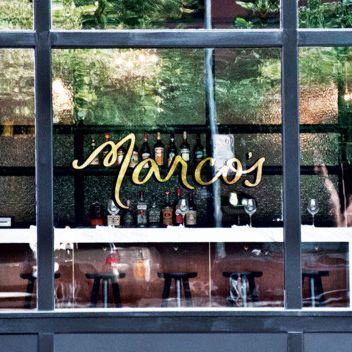 Out with the old.
Photo: Sarah Silberg/New York Magazine
Six months after the closing of Marco's, the Franny's team has announced the plans for the Flatbush Avenue space: It will become a more casual restaurant, called Rose's, with owner Andrew Feinberg leading the kitchen.
It sounds like this will be a true neighborhood spot, with bar food like burgers, cheese toast, and fried olives. After struggling to operate a not-quite-casual, not-quite-fancy restaurant, it makes sense why Feinberg and co-owner Francine Stephens would choose to play it safer.
[Eater NY]