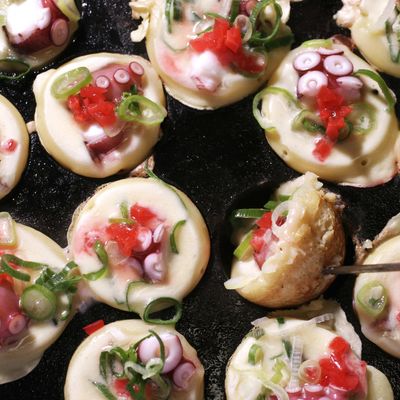 Takoyaki!
Photo: Gyro PHotography/Corbis
While some New York-based Kickstarter campaigns have seen quite a bit of success (cough: hot sauce tasting room), the Queens International Night Market's campaign was not as fortunate. But thanks to the help of private funders, the Night Market will see the light of day, or the dark of night, after all: This Saturday, April 25, it will open in the parking lot of the New York Hall of Science in Flushing Meadows, and will continue through October.
While it wont be quite the massive undertaking of over 100 vendors that was originally intended, a modest 25 food stands will serve an ethnically diverse array of foods. You can expect takoyaki, arepas, bubble coffee, Ecuadorian juices, and much more.