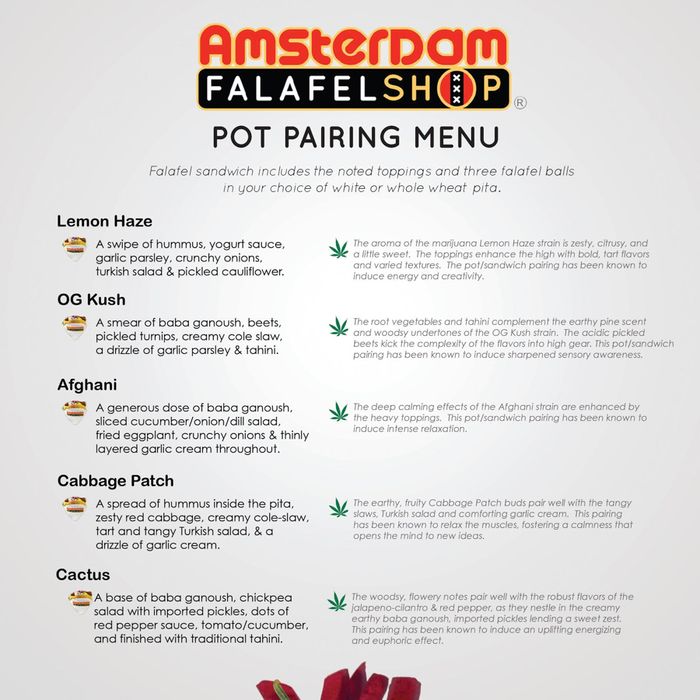 A little red cabbage for the Cabbage Patch?
Taco Bell, take note: Amsterdam Falafelshop — based in D.C., where possession is now legal — is wooing stoners by unleashing a "pot pairing menu." Owners Arianne and Scott Bennett have prepared a more refined munchies experience, researching which falafel toppings pair best with particular strains of marijuana.
A fan of OG Kush? Then try baba ganoush, beets, and pickled turnips: "The root vegetables and tahini complement the earthly pine scent and woodsy undertones of the OG Kush strain." Or Lemon Haze's zesty citrus sweetness complements hummus, yogurt sauce, and crunchy onions. Meanwhile, Afghani is a hard-hitting strain, so opt for heavier toppings: fried eggplant, baba ganoush, and garlic cream. For the complete experience, the owners obviously recommend trying all five pairings.