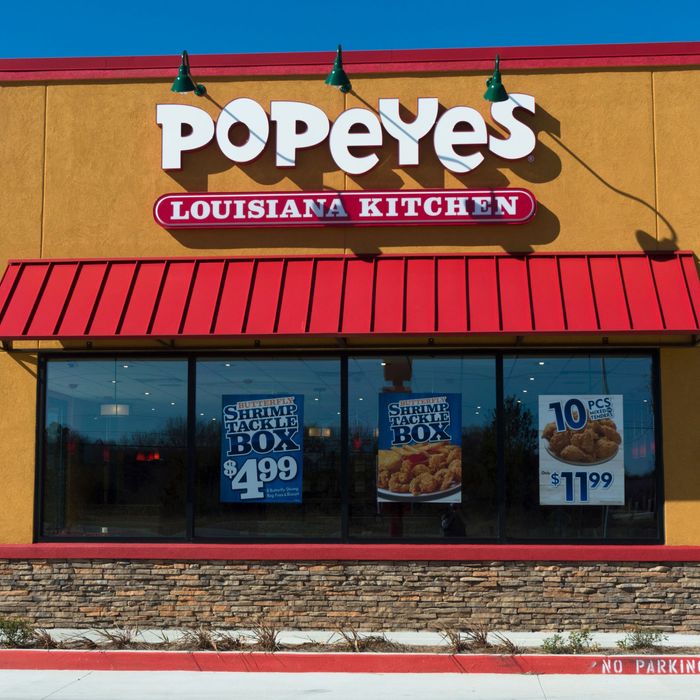 Not good.
Photo: Jim McKinley/Getty Images
Yikes — a Houston Popeye's franchise owner made the very poor decision to fire a pregnant manager, and now he wants a do-over. Manager Marissa Holcomb, a soon-to-be mother of four, had a horrible experience with a burglar in the store, and then she was given an ultimatum: She could pay back the $400 she gave the masked gunman who leapt over her counter, or she could leave her job.
Holcomb says that she replied, "I just had a gun to me, I'm not paying the money." As security footage from the day shows, the situation was tense, but owner Amin Dhanani fired her 36 hours later anyway:
At first, Dhanani denied that he asked Holcomb to repay the stolen money. In fact, according to his version of events, she broke company policy by leaving too much money in the register, and since "this wasn't her first offense," he had to fire her. In her defense, Holcomb says that she didn't move the money because the store was so busy.
Regardless of what exactly happened, Dhanani soon realized that this would become a PR nightmare: He quickly issued an apology statement, and offered to give his manager her job back and even kick in $2,000 in back pay. But she's rightfully moved on, saying, "I don't want to go back to a business where I'm treated the same and I just get pushed back out if something else happened."
[KHOU]