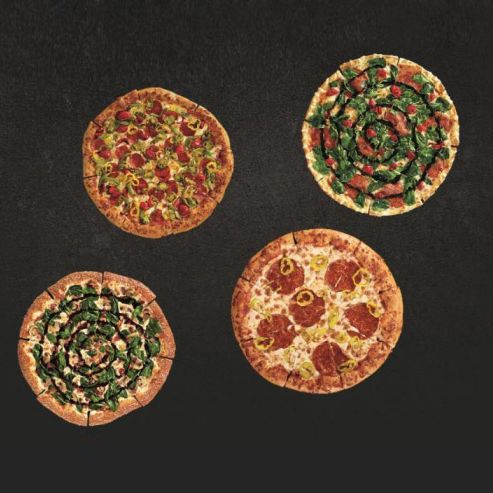 As unappealing as they look, apparently.
Photo: Pizza Hut
Last fall, Pizza Hut's aggressive menu revamp purportedly gave customers "over 2 billion combinations of pizzas." That struck some people as a few too many, and, as it turns out, it was: The chain's largest franchisee, NPC International, says that after several months of wading through the glut, customers are basically just giving up and going elsewhere for pies. NPC reported last week that sales at Pizza Hut's 1,250-plus locations fell 3.5 percent for the last quarter, generating a net loss of $100,000 for that period.
"Flavors of Now" was advertised as the largest makeover in Pizza Hut history, and including gussied-up ingredients like "Peruvian cherry peppers" and a new website, logo, pizza boxes, and even employee uniforms. It was about more than pies, in other words. NPC's head, Jim Schwarz, admits the face-lift is "not yet yielding the improved sales results that we were anticipating." His takeaway seems to be that "there is much work to be done to bring more awareness of the 'Flavor of Now,'" so for everybody hoping this meant a return to the old days when a pepperoni pie with stuffed crust was fancy, you'll have to watch those Ringo Starr commercials from the '90s on YouTube.