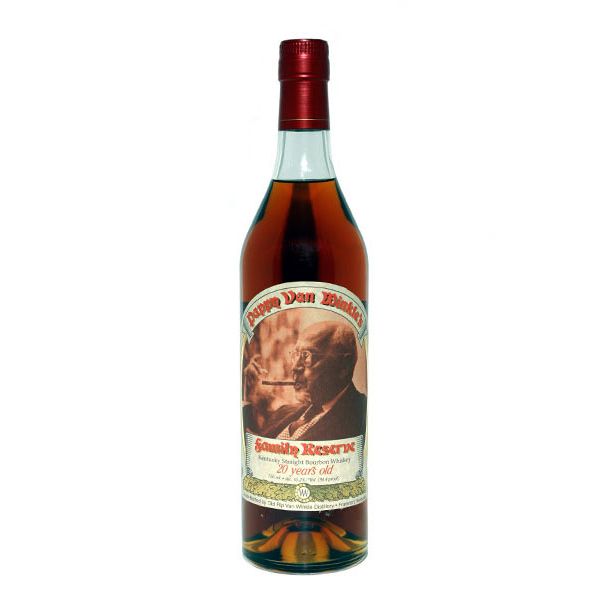 In 2013, a brazen Pappy Van Winkle theft made national news and, even a year later, the case remained unsolved. (Some conspiracy theorists thought it may have been an inside job to further drive up demand.) But today, Kentucky authorities announced the indictment of nine people in possible connection with the crime. In fact, the Pappy heist wasn't a simple one-off. Franklin County Sheriff Pat Melton told reporters today, "This has been an ongoing course of behavior that we, the detectives know of since 2008," before adding, perhaps optimistically, "This is an ongoing pattern and this is probably the tip of the iceberg."
It is a very substantial tip: The police say they recovered 17 barrels of bourbon, 20 cases of pappy, and an additional stainless-steel barrel of Eagle Rare. That's a lot of whiskey, and Melton makes it sound as if this was an extremely well coordinated effort by a committed number of people, and other investigators point out that these thefts could have been going on "for years" before anyone noticed.
Of the nine people who were indicted today, authorities say the ringleader was Gilbert Curtsinger, a 45-year-old Buffalo Trace Distillery employee who was first arrested last month.
And, if there was any question left as to how seriously Kentucky authorities take whiskey theft in their state, Sheriff Melton relayed the full extent of the investigation: "This has been six weeks that these guys have worked anywhere from 10 to 18 hours a day for six weeks straight — huge, huge investigation. A lot of hours, a lot of time … we didn't leave any rock unturned." Sounds like someone should offer to buy these fellas a drink.
[WDRB, Courier-Journal, FWF]